A new research report from Canalys analyzed global PC sales for the second quarter of 2021. This class of devices includes desktops such as all-in-ones, towers, laptops, and Chromebooks (as a subset of laptop).
Demand remains high, especially due to a strong commercial segment, as the urgency for consumers to get their hands on PCs due to the pandemic begins to fade. Component supply issues remain a problem for the industry, but the scale of shortages and delays is diminishing.
The overall PC market grew 13% year-over-year for the second quarter of 2021, totaling approximately 82.3 million units shipped. Lenovo led the quarter, shipping 20 million units this quarter from 17.4 million in the previous quarter, growing 14.7% year-on-year and ended up with a 24.3% market share. HP is second with 22.6% market share, selling around 18.6 million units and growing only 2.8% year-on-year.
Dell takes third place with a 17% market share and 13.9 million units shipped. Apple ranks fourth in the segment, with 7.8% market share and around 6.4 million units. Acer comes in second to Apple with 7.3% market share, and the remaining OEMs accounted for 21% of all market share, totaling 17.3 million units.
The increase is mainly due to the commercial sales channels created by the takeover companies. Looking ahead, the industry can expect consumer sales to slow down while commercial sales increase. At the same time, supply chain constraints, while still affecting production, have reduced component delivery times.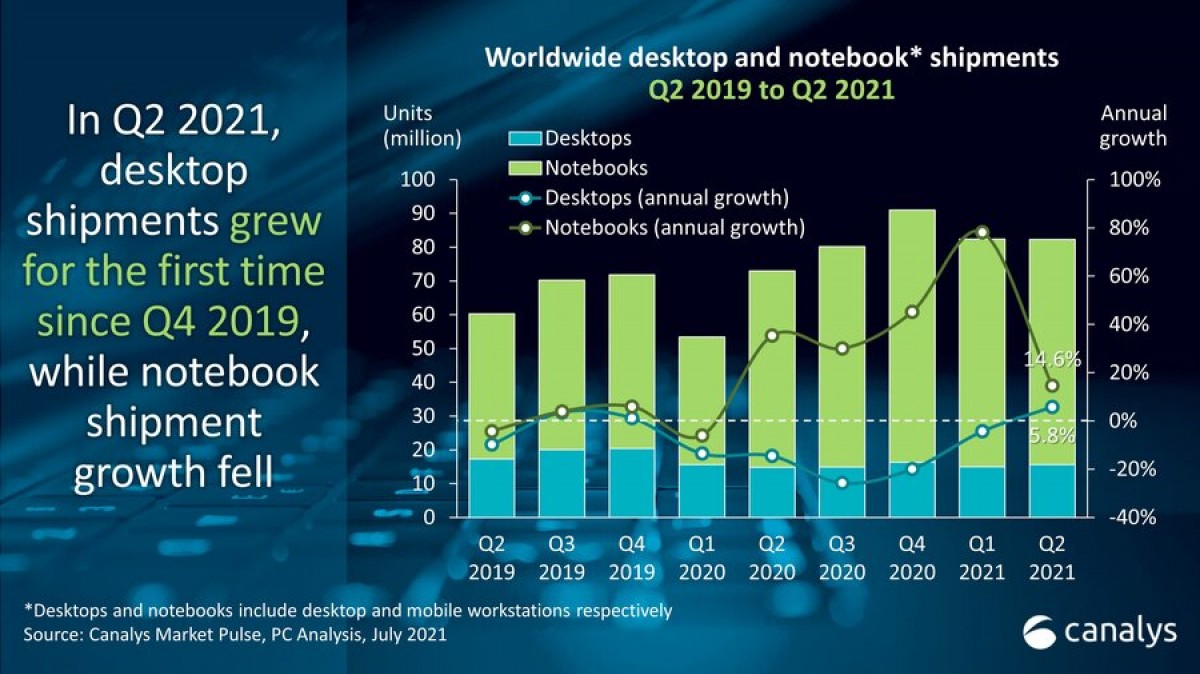 The PC market is expected to see strong sales next year as Apple's M1 computers continue to enter the market. New updates for ChromeOS, macOS, and Windows 11 are expected to continue driving sales in the segment.
Source